If you can see over a wall or while being under the lake, would that make you a superhero? With this DIY periscope printable, give yourself these superpowers!!
Steps to make this DIY Periscope:
1. Cut along SOLID lines.
2. Fold along DOTTED lines.
3. Use tape to join the periscope.
4. Remove white adhesive layer from back and stick mirror on each end of the periscope.
5. Remove blue cover from mirror.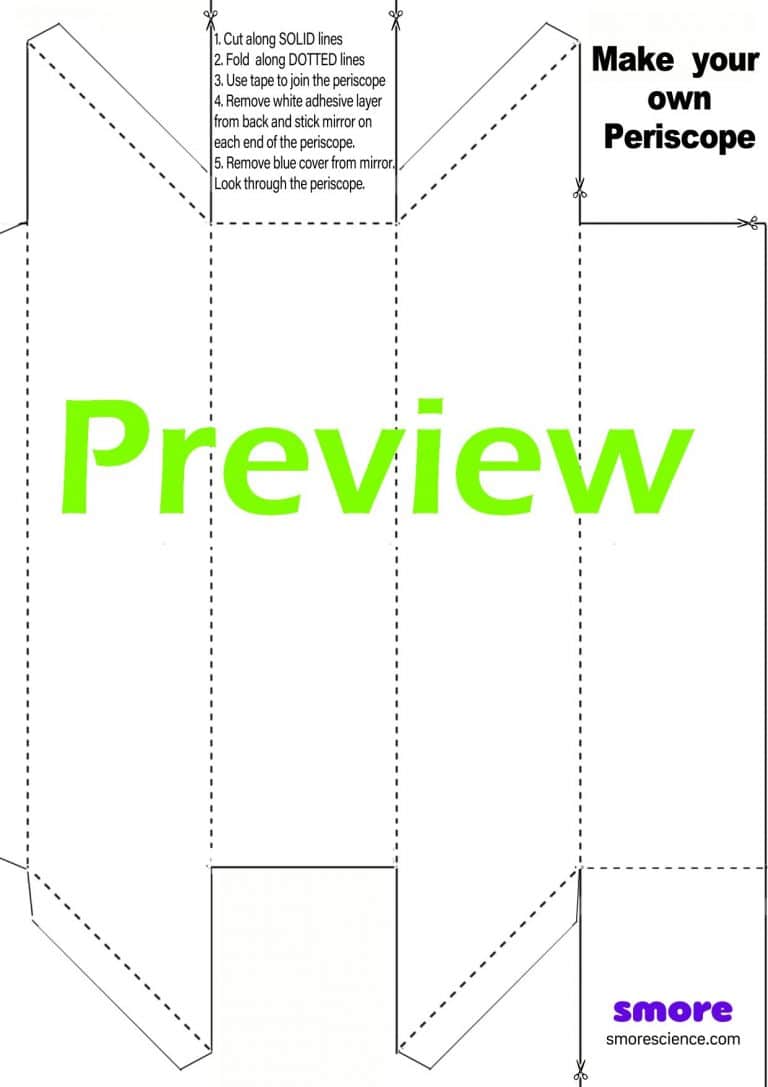 A periscope is an optical instrument that will help you view an object when it isn't directly in front of your eyes.
What function does the periscope serve?
The periscope will help you see your surroundings even when you might be behind a wall, under a toolshed or even underwater.
What is a periscope made of?
The periscope is formed of a combination of lenses and mirrors that reflect light through the tube body. Simple periscopes only have two mirrors. Complex periscopes use both mirrors and lenses.
Where are periscopes used?
Periscopes are mostly used in the army for defense purposes. The naval army uses periscopes in their submarines to locate the enemies above the water surface. At sea, periscopes will help you see as far as 12 miles. Similarly, soldiers use periscopes to target hidden enemies. Interestingly, NASA also uses periscopes to find and study structures on the moon like lunar caves.
If you are not a Smore subscriber yet, become one today and get 4 annual issues shipped to you.
Use code STEM30 to get 30% off your subscription.
Check out other products including issues, posters, science kits, and gifts for girls in STEM, visit our shop site.
Interested to learn more about periscopes? Read More