Smore celebrates the persistence and passion of today's remarkable female leaders in STEM. And we believe that telling their stories will inspire the future generation of girls to keep their STEM interests alive. So we have taken these stories that were originally featured in our magazines and made them available online to reach a wider audience all over the world.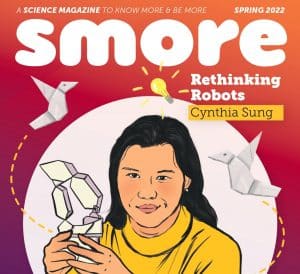 Why is it that so many of us think of the things we do for fun and the things we do for school as two separate parts of who we are? Art and science. Hobbies and homework. But sometimes two parts that feel separate can come together in a way
Read More »
Please read and share these stories with everyone. Together we can inspire our future generation of girls in STEM to dream big!