Dr. Ivana Seric works for the 76ers, but her job isn't to take care of the NBA team's health – it's to study the team's data. Her code turns millions of data points about motion on the court into strategy for upcoming games. And Ivana could not be better suited for her role. Her academic work with computational fluid dynamics earned her a Ph.D. from the New Jersey Institute of Technology, and her prowess on the court led to four years starting with its Division 1 basketball team. By sticking with her life-long love for both math and basketball, Ivana ended up in a role her younger self couldn't have even imagined.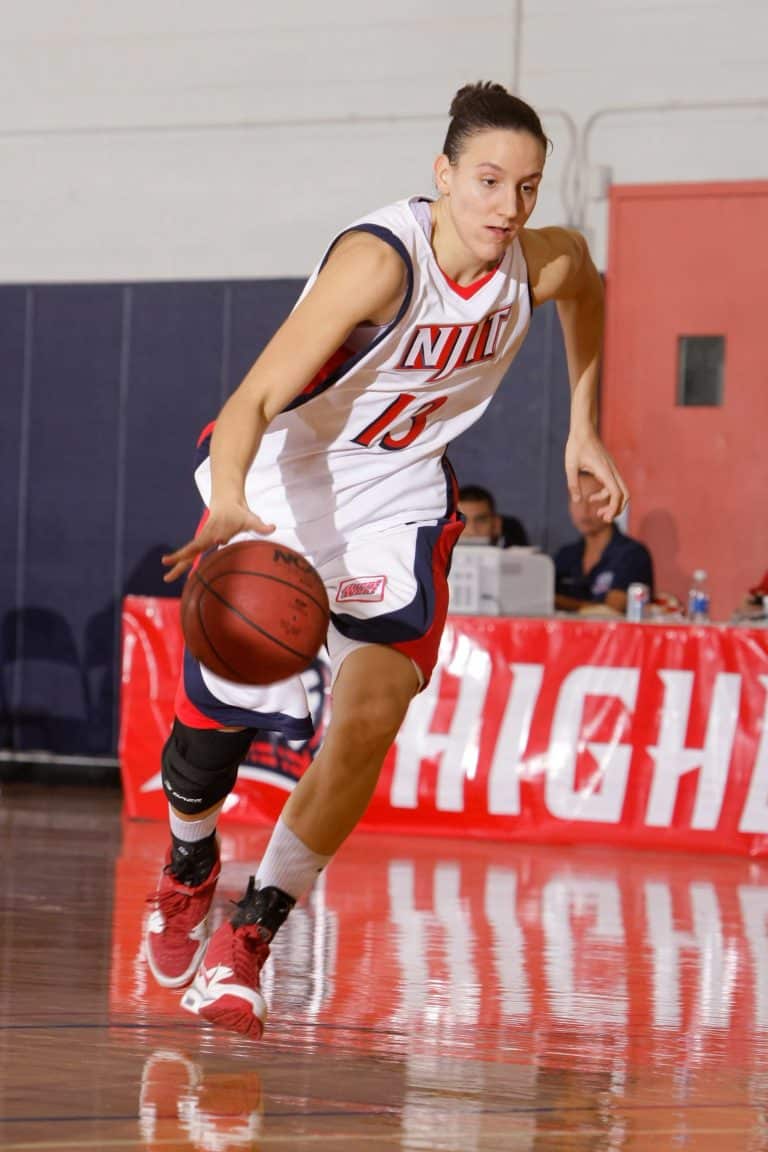 For Ivana, math and basketball don't seem like a surprising mix. Her love for both started around the age of seven when she was a first-grader in Croatia. Her father played basketball, and she didn't have to watch her brothers practice for long before joining in. Because sports weren't integrated into Croatia's schools, Ivana's parents signed her up for a basketball club.
Even though she was too young to play in any of the leagues, she stayed, and she practiced. Around that same time, Ivana started learning how to add and subtract at school. 
She remembers getting all of the questions right – and enjoying it. "It made sense to me. At that time, I liked math because there are rules that always hold. There's no space for subjective interpretation. "Ivana said. "You could solve a problem in many different ways. As long as you don't break any rules, you'll still get the same answer."
Ivana stuck with both math and basketball as she grew. When she turned 11, she finally got to compete in the "Under 14" league for basketball. When the time came to choose a high school, she opted for one known for math.
And when she saw a game of women's college basketball on television, Ivana saw a way for her to pursue both passions at a high level. She set her sights on the US.
By the time Ivana applied to the New Jersey Institute of Technology, she was ready. Academically, Ivana was accepted into the applied math program. On the court, she had earned a place on Croatia's national 18-and under team. Over the next four years, she made the most of her time in the classroom and on the court at NJIT. 
One of Ivana's final capstone classes introduced her to computational fluid dynamics, and she saw a future for herself. She threw herself into "and" Ph.D. programs that pushed her boundaries at coding and creating visualizations for dynamic data sets. For a while, basketball had to take a step back.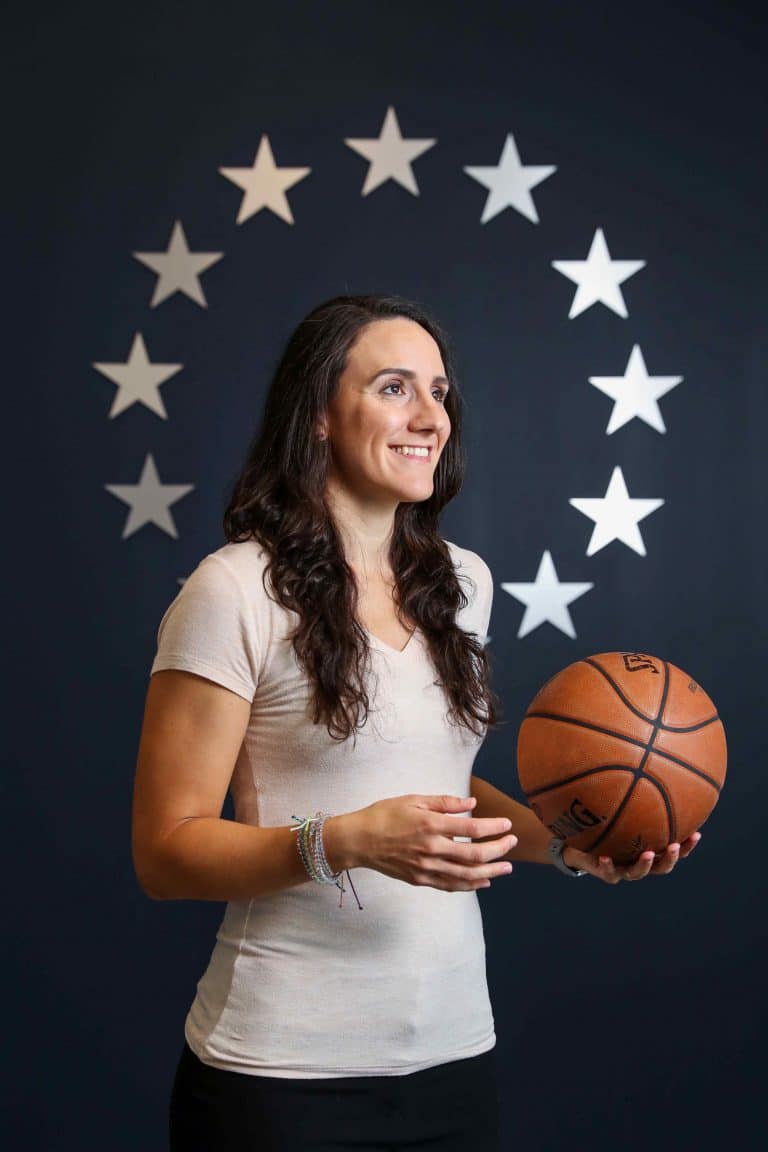 Then, near the end of her graduate degree, Ivana saw another video that opened a surprising door. While looking around on NBA pages, she saw a TED talk by a team analyst. She learned that NBA teams were hiring people like her to turn motion on the court – dynamics – into strategy. By the time Ivana found out the 76ers were hiring, the team had already found new people they wanted to hire. But Ivana applied anyway. 
The team was delighted by both her academic skills and athletic pedigree. They saw her as an ideal candidate and, when the opportunity eventually came up to hire her, they did.
For Ivana, the transition was not as dramatic as you might think. She still spends her time on rich data sets and visualizations. "It's probably 80% coding," she said. But her interactions with other people have changed. Rather than presenting to other researchers, she is interacting with coaches for pregame planning and post-game analysis. Her results need to be quick, actionable, and accountable.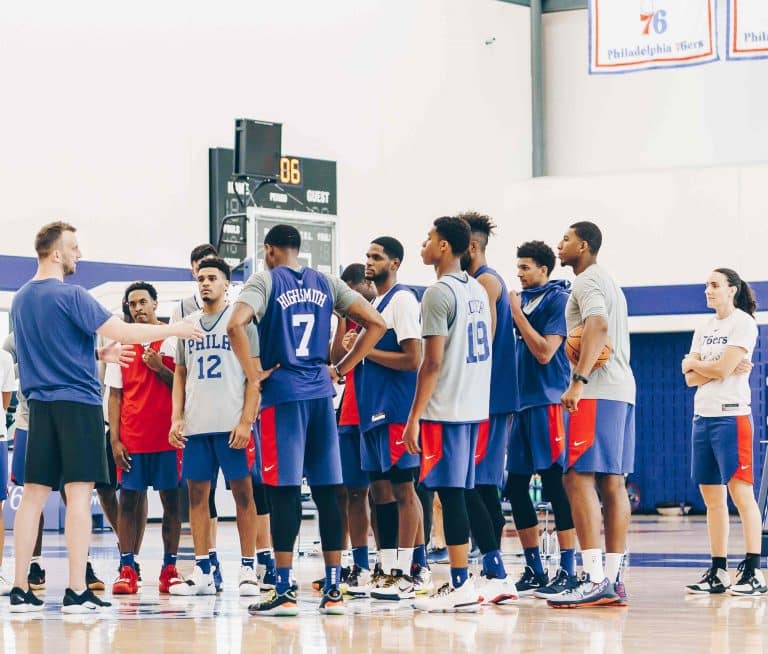 One of the biggest changes has been reactions she gets from people for the rest of her life. "While I was in graduate school, I would meet somebody new and they would ask what I do, and I would tell them what I studied. And they would always tell me, 'Oh, I hate math.'" Ivana said. "It's kind of changed a lot since I started working for the Sixers. Now when I meet somebody I tell them I do data science for an NBA team. They always say, 'Oh, that's so cool.' But I'm just thinking to myself, well I'm still doing math, I'm still coding. "She was surprised. "It's the same thing applied to a different problem."
Ivana is delighted with where she ended up, but she doesn't think it was her only path to a happy career. "Even if this wasn't an option, if this didn't exist, I would still be doing computational fluid dynamics, which is what I enjoy as well," Ivana said. And she believes that jobs and industries will continue to change so rapidly that the best approach is just to find things you enjoy working on. Learn as much as possible about interesting problems, and don't narrow your focus too soon. The opportunities will be out there, but they may not look anything like what you imagined.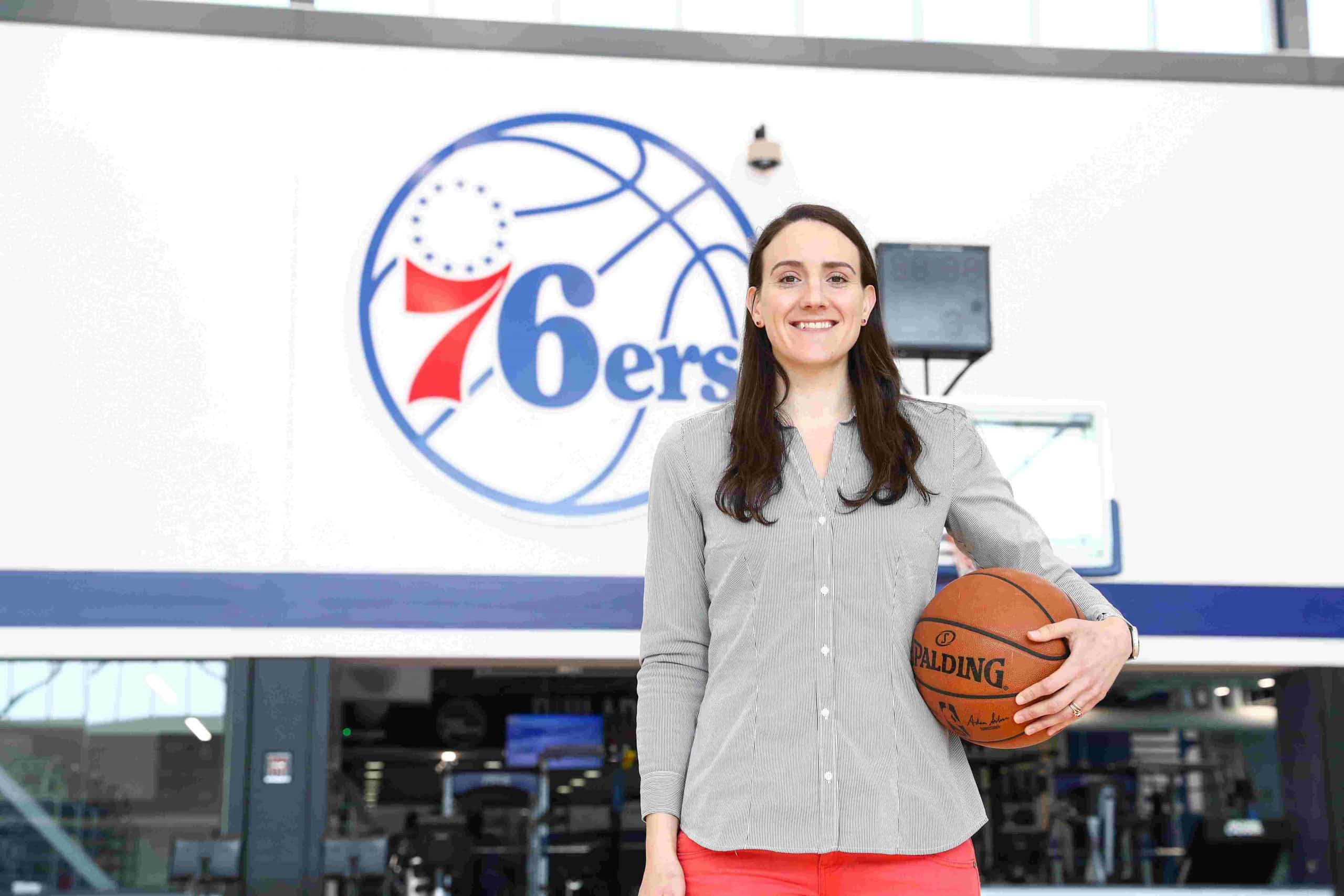 Click here to purchase this issue for a kid who aspires to become a data scientist.
Check out other products including issues, posters, science kits, and gifts for girls in STEM, visit our shop site.
Here is an interesting article on Ivana Seric.
Copyright @smorescience. All rights reserved. Do not copy, cite, publish, or distribute this content without permission.
Join 10,000+ parents and educators
To get the FREE science digest in your inbox!